ATT Logistics sponsors the KOCHAM 2019 golf tournament in Dong Nai province
ATT Logistics joined and sponsored the KOCHAM 2019 golf tournament on July 6, 2019, at Taekwang Jeongsan Golf Course - Ong Con Island, Dai Phuoc, Nhon Trach District, Dong Nai Province.
Following the success of the annual organized tournaments of KOCHAM Vietnam community, this event also took place successfully. ATT Logistics participated with many representatives of member companies in the association (including 54 teams, 216 participants). Including many familiar names such as Lotte Mart, Vietnam Airlines, Asia Airlines, CJ, Samsung, Thaco, ...
Golf KOCHAM is a big playground for CEOs and passionate entrepreneurs in this subject. As a tournament, it is also a playground with a common goal to connect, promote trade, international relations between Vietnamese and Korean enterprises.
ATT Logistics participated in this HIO golf tournament - HOLE IN ONE, the prize value is up to 200,000,000 VND. This is the honor of ATT Logistics when having the opportunity to sponsor this wonderful event.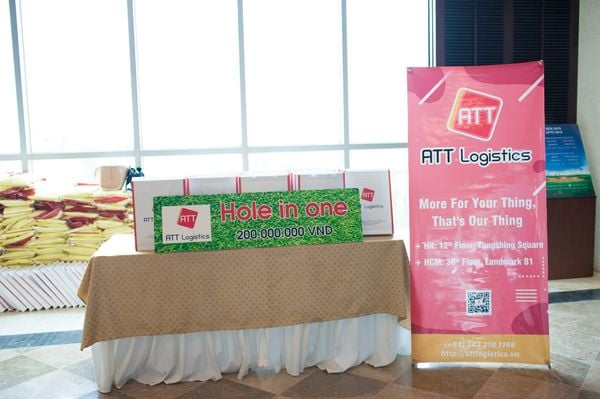 The director of the company, Mr. Tran Tuan Anh, hopes ATT Logistics can contribute more to the development of KORCHAM community, as well as the relationship between Vietnamese and Korean enterprises. Tight and motivated to be able to grow stronger in the future.
ATT logistics company hopes in the future we can cooperate with KORCHAM in many other major events.
Here are a few photos from the last event: