The world shipbuilding industry has made great progress in the past time, with outstanding advantages such as huge cargo loads, significantly improved transport time, cheap freight rates... Therefore, sea shipping is becoming the first choice for domestic and international import-export enterprises.
Why Choose ATT Logistics?
As a partner of major shipping lines in the world along with owning agent system in countries, we can confidently provide sea freight services with the best quality. Besides, when using our services, customers will receive the following incentives:
Advanced sea transport service (Door to door)

The cheapest and most competitive sea freight rates.
Flexibility in schedule is one of the advantages that ATT Logistics brings to customers. This will help businesses to arrange a convenient schedule to send goods at the right time.
Quality assurance of goods during shipping
The combination of different modes of transport saves maximum shipping time
When customers use ATT Logistics services in general and sea freight services in particular, customers' information will be absolutely confidential, so customers can be assured of the security for the information that our services bring to you.
Moreover, when using our company's sea freight service, customers will be supported free consultation of related services such as cargo insurance, air transport, customs clearance...
The items you should use sea freight:
In addition to goods that are strictly prohibited to transport in any form, almost sea freight accepts the transport of most goods. This is considered one of the great advantages of sea transport. As a result, the goods that other forms of transport refuse, the sender may consider switching to sea transport. Normally, for goods selected by sea transport, it will be divided into categories of groups for the transporter to get the most optimal transport option.
Goods with physicochemical properties such as: easy to absorb moisture, dangerous goods such as chemicals, solutions, dust-free goods such as powders ...
Goods are susceptible to environmental impacts such as spices, tobacco, tea ...
Goods are not affected by other products: construction materials, industrial materials ...
In addition, sea transport also divides goods by mode of transportation:
Container shipping with general cargo is essential.

Transported by barges for all kinds of minerals, sand, stone ...

Transport by frozen storage for specific items.
Thus, from the advantages as well as regulations on goods transported by sea transport, the sender has added a choice of effective goods transport. If the speed of delivery is not required, sea transport is one of the optimal transport options for large volume orders.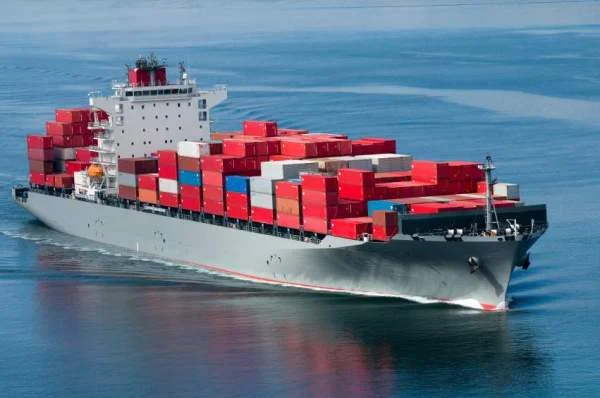 Our Services on Import - Export Services