ServicesDate: 21-01-2019 by: ATT LOGISTICS
Shipping Agency
ATT Logistics Company is confident with its strength as a leading logistics enterprise providing domestic and international transport services for the Vietnam Association of Small and Medium Enterprises (VINASME).
ATT Logistics has established a competitive and efficient service system with a large customer base and a long-term cooperative relationship with large Vietnamese corporations such as Vietnam Electricity Group, Vietnam Oil and Gas Group, Chemical Group ...
With a strong, professional and experienced staff, we have extended long-term relationships with large international investment enterprises in Vietnam such as Inax, Toto, Alstom, ABB, Ferroli, Piaggio, Messer, Roll Royce, Maersk.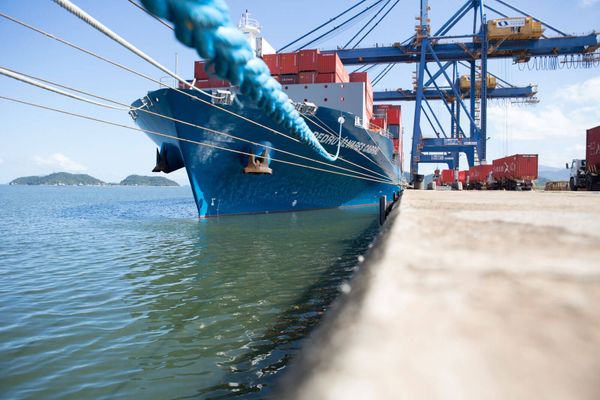 Our main agency services include:

* Ship agent

* Agent protection

* Husbandry service
- Delivery at the deck
- Transfer cash to the captain
- Support to change the crew
- Medical assistance
- Meet & Greet
- Assembly of spare parts

* Logistics ship parts

* Supply ship

We have a good relationship with Customs, Air and Sea Port, Airline and Maritime, Freight forwarding and can handle any cargo movement in a smooth and effective way based on customer and agency satisfaction. We provide transportation services and rental services to or from almost all countries at cost-effective and maximum speeds.
Our philosophy is to provide the best service, enthusiasm, professionalism and positive attitude. As a strategic partner of customers, fast and accurate. Our obligation is to provide our customers with the most professional and diverse services.
For further information, please contact the information below:
- ATT Logistics Vietnam Joint Stock Company (ATT Logistics)
- Head office: 12th Floor, Tung Shing Building - No. 2 Ngo Quyen, Ly Thai To Ward, Hoan Kiem District, Hanoi
- Tel: + (84 24) 3218 1166
- E-mail: sales@attlogistics.vn